Our Story
I am Steve Phelps, a Retired Entrepreneur who has a "Real Passion" for Cars and has been in the Automobile business as a Buyer, Collector or Seller of classic cars and hot rods most of my life.
Professionally, I have a CFO/CEO background and spent the majority of my life founding and running a Healthcare Company which became a large NASDAQ Publicly Traded Corporation. I eventually retired and purchased a Honda Automobile Dealership to pursue my passion for cars.

Then … I retired again (this time for good) and relocated to beautiful Central Florida. However, my incredible wife, Eunice, became ill and went home to be with the Lord and I found myself with nothing to do.

I had two adult children (Joshua & Loreanna) still living at home …
Then …
This is the Greatest Business Venture of my Life!
I had an idea
I would pursue my passion for classic cars and hot rods… while … teaching my children what I had learned about Life, Business, Hard Work and Professionalism.

I formed a business … "Father, Son & Daughter LLC".

And started Collecting, Trading and Selling ... "Classic cars and hot rods that We Absolutely Love" as ... "Royal Auto & Truck Sales LLC".

We are now close to selling 500 classic cars and hot rods through the Internet … AND … we have purchased the "FSD Hot Rod Ranch".

This is the Greatest Business Venture of my Life!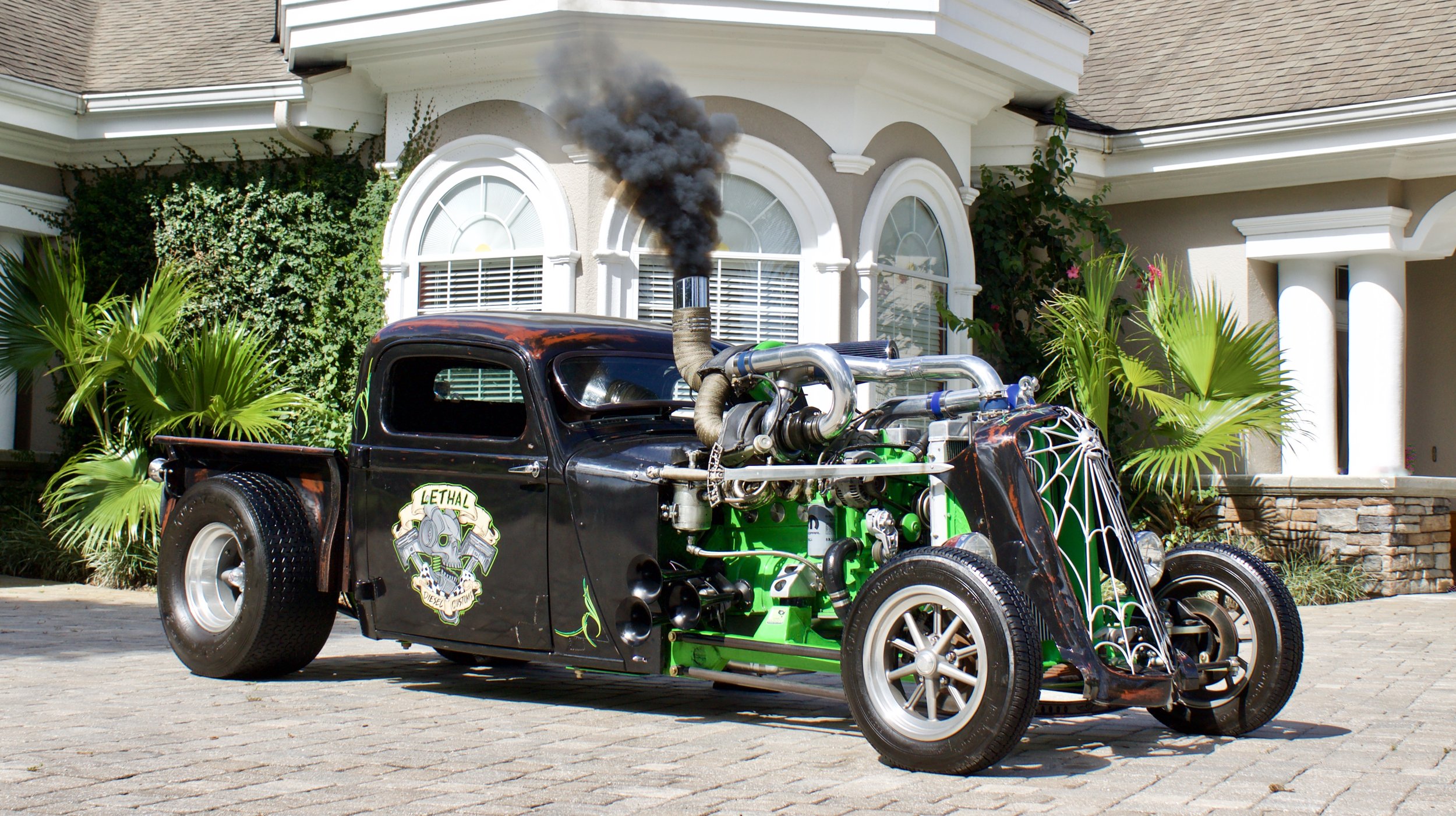 The Royal Treatment
Royal auto and truck sales LLc is a full-service dealership. we do everything we can to make your vehicle purchase as smooth and comfortable as possible.
Our Title Clerk will professionally process your purchase in your State (all 48 contiguous states) by collecting and paying your State Taxes and Registration Fees, and completely Registering your vehicle in your State.
All you must do is:
· Open the overnight package (containing all your documents)
· Sign the documents
· Include a Cashier's Check for the balance
· Return everything in the overnight envelope provided
And we'll take care of the rest!
Our vehicles arrive with Temp Tags and Registration attached and can be driven immediately. Permanent Tags and Registration will be overnighted as soon as available.
If your purchase requires shipping, we will assist you by putting you in touch with our preferred Shipping Broker who can coordinate your shipping requirements.
We are approaching 500 Vehicle Sales while maintaining one of the highest positive response ratings on eBay and other websites.
Our process of Careful Vehicle Selection, Comprehensive Inspection, Full Professional 48 State Registration and "Royal" Customer Service by every member of our team is the reason why!